Today we'll be looking at a new design with Felini the Kitty – Nodbody Owns a Cat! Also there's an interview with Felini and me about Felini Shop. Have fun!
Are we all cat owners… or servants? ?
Nobdoy owns a cat! Haha, I hope human Felini makes you giggle too, wearing his own face on a shirt! ? The design is from Felini's Tongue Out Tuesday Post, adding the line – "Nobody Owns A Cat!". Luckily most kitties do accept our presence every now and then to get some cuddles or a serving of their favorite food. It's just the way things are: dogs have owners, cats have staff!
? Kitty Cat Shop Interview ?
Talking kitty fashion, in case you didn't know – Felini has started a little shop for Felini fans in particular and cat lovers in general. This is Til's cat shop interview at growthsuite. Enjoy! ??
Can you introduce yourself and Felini Shop?
Thanks for having us Muhammed and congrats to your super useful set of marketing tools!
Felini & I
My name is Til and Felini is my digital cat. I grew up with a cat and always admired it's gentle character, it's calm soothing ways and graceful movements. Just as Jane Pauley once said: You can't look at a sleeping cat and be tense.
Being an introvert myself I do feel a deep connection to those felines that get over-stimulated quickly and need solitude to recharge. I really like dogs too, it's just that I think they might enjoy the company of someone more who can appreciate and keep up with their 24/7 intensity 😉

Life as an animator can be a bit restless at times, chasing projects moving from one city to the next, one country to another. It's definitely not a life for a cat. A real cat at least. So I decided I had to create a digital kitty companion. With the help of two cg-artist friends I created my own digital cat and called him Felini and fell in love. Since then we've been through quite a few adventures together, including an imaginary trip to the moon. There's a short Felini the Kitty video on youtube summarizing some of his adventures.
Felini Cat Shop
Felini and I love kitty cats and and enjoy everything cat – thus Felini.shop is a place to hang out for catlovers & cat owners. Our collections include a wide variety of cat themed products – e.g. kitty style cat headphones, cat toys, litter mats, cat rings, cat lady gifts, cat figures, cat beds, cat t-shirts and much more feline goodness.
Of course Felini Shop is also home to Felini the Kitty's merchandise. Watch Felini play (at Felini.rocks) then enjoy your stay (at Felini.shop)
How was Felini Shop born? How did you start?
Felini Shop did start out as a means of selling merchandise for Felini the Kitty. We might put more emphasis on this again in the future. However, we felt we can provide more value right away offering additional useful products for cats, catladies, catgents and kitty lovers around the world.

Felini and I started out using Zazzle, Teespring, Amazon and Felini`s website (via WordPress & Woocommerce then Ecwid) selling Felini merch only. After getting quite a few sales we decided it's time for a proper shop page using Shopify. It gives you way more freedom in terms of what products to source but it also creates a lot more work compared to a service like Zazzle that does handle everything re the orders e.g. shipping and returns. Interestingly, we started the Shopify store by taking over from what was called nocatlitter.com back then. The store's main purpose had been selling awesome cat litter trapping mats – we still sell today.

No matter how the ratio of 'general' products vs the one's with Felini's head or logo on them will develop, we will try to move towards more sustainability. We are planting a tree for every order – check out Felini Shop's little forest at Ecologi.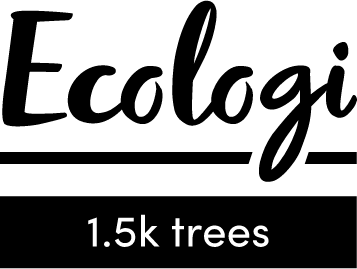 What makes Felini Shop different?
Felini is quite a unique cat. Do you know another black cat with a white play button, a fishy and a heart as fur marks? …that goes on imaginary trips to the moon, fixes computers or writes love-letters to the red dot? Haha, probably not.
Those unique, cute & rad designs of our print on demand products are one of the main distinguishing factors.
As many other cat shops (kudos to them!), we strongly support the #adoptdontshop movement, saying it's always better to check your local shelter first when considering becoming a cat 'owner'. However, Felini has decided to team up with the big cats who seem to be getting less love being removed from our western countries sight, thus out of our minds. Protecting the big cat's and their habitats helps on so many levels (protection of entire ecosystems including various endangered animals and plants) that it is just the right thing to do.
Wearing Felini on your shirt or drinking from his mug means you care. You care about cats (big and small) and enjoy witty & heartwarming animated kitty goodness. You help spread happiness and positive feline vibes. And you know that life can be tough but you also know it's important to dream big, even for the smallest kids and kitties.
What reactions do you get from customers?
Felini's fans obviously do love the unique designs of the merchandise. But what really shows in the feedback we get is that our customers=friends are most important to us: We are still at the beginning and even seasoned shops can run into issues with shipping (especially in times of COVID-19) or experience technical glitches. So it goes without saying when something out of the order happens, we are there to take our friends (=customer's) hand and walk through those issues together towards a happy ending.
'Thank you. I will definitely recommend your shop because you have been exceptional in providing personal customer service. You have responded to emails and gone above and beyond for this sale.'

Isobel V.
'Thanks again for such excellent customer service, in the future I will gladly purchase again from your company.'

Diana R.
'Thank you for your amazing customer service and help. It made it a much easier wait.'

Morgan B.

'No problems honestly! I am very pleased with my purchase. The customer care and help is unbelievably amazing with customer service!'

Tianna B.

'Thank you once again for your continued excellent customer support services. I greatly appreciate the quick responses and information you have supplied me.'

Joseph T.
Also we get a lot of positive feedback regarding our support for the big cats and our move towards more sustainability.
What are the advantages of Felini Shop?
Besides the unique designs and great product quality, I think our core values set us apart from most of the competition. As stated in our mission I believe that everybody should benefit from Felini.shop. At the core is the customer that I actually want to look at as a friend, a human being deserving not only of high quality products but also of friendly interaction and good customer service. Additionally, everybody who helps make things happen (employees and suppliers) should feel good about doing so.
Last but not least, even seemingly not connected entities should benefit from Felini Shop. E.g. by trying to keep our carbon footprint low our grand children should be able to enjoy a habitable planet. The same applies to the big cats that we want to help via Panthera.org.
This is why we do what we do and this is why we hope to make a lot of friends among cat aficionados who share and believe in the same values.
We are still at square one. As everybody starting a business knows, it's challenging. If you are reading this and feel inspired to help out or share some feedback – we are looking forward to reading your questions and suggestions via contact (at) felini.shop or meow (at) felini.rocks.
Looking forward to serving you at Felini.shop ??

Purrs & hugs,
Til & Felini
That was our interview at growthsuite.net – let me know your thoughts in the comments or via email. Meow & see you next time!